London Cooling Services
London Refrigeration & Air Conditioning (The Cooling Company or London Cooling Services) has gained a reputation around London for providing high quality service. We provide residential air conditioning installation. Commercial air conditioning installations. Computer room air conditioning installation.
Our air con services include design, installation, maintenance and repair. We offer free and no obligation site surveys for all new air conditioning installations. We also provide portable air conditioning equipment for both hire and purchase.
Established in 1992, The Cooling Company or London Cooling Services prides itself on being able to provide energy efficient and cost effective solutions for your home, restaurant, bar, office or warehouse. All of our installations are designed to suit your precise requirements.
Air Con Services
We specialise in all major brands of air conditioning, such as, Daikin, Mitsubishi, Carrier, Fujitsu, Toshiba, Airedale, Sanyo, Trane and LG which incorporate all of the very latest technology to ensure you enjoy the benefits of low energy consumption, silent operation & environmentally friendly systems.
Following the installation of your air conditioning system we recommend and offer planned preventative maintenance agreements (PPM) which will provide you with our services whenever your system requires repairs or general maintenance works. The agreement also includes a 24 hour emergency callout service for those clients operating in critical environments.
Whether your interest is of a commercial or residential nature, The Cooling Company will offer their expertise to help with all of your AC enquiries and needs.
Warranty
Without say, every air conditioning installation we do comes with at least 1 years parts and labour warranty. Also dependent on the type of air conditioning maintenance contract with us we can also offer up to 5 years parts and labour warranty. We call it "packaged piece of mind"
Our engineers have been trained to the highest standard to ensure they can deliver skilled assistance in service, design, installation, repair and maintenance of your air conditioning systems
Our services include:
High quality design, installation and servicing of Air Conditioning Systems
Friendly and experienced technicians
24 hour emergency repairs service
Free site surveys for all new installations
Annual service contracts (PPM) for those who wish for their equipment to remain running efficiently and effectively.
A wide range of air conditioning and cooling solutions.
We offer Central, North and South London Home & Office
Ducting and heat recovery.
Contact us now to arrange your free no obligation site survey
Please visit us at www.londonrefrigeration.co.uk for refrigeration services.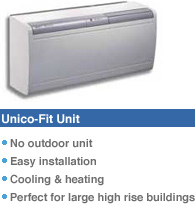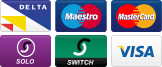 All major credit cards are accepted - Get Quote

Central London
0207 2818 432
North London
0207 2814 542
South London
0207 2814 542